Board & Staff
Maria Lander, Ed.D • Board Chair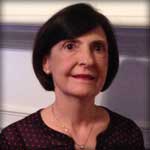 Dr. Maria Lander was born in Venezuela and resided there until arriving in the USA to attend the University of North Carolina Charlotte, where she received her Ed.D.
Before relocating to Charlotte, Dr. Lander was a Computer Science Instructor at Florence Darlington Tech in Florence, South Carolina. In 2006, she became a full time Computer Information Technology instructur at South Piedmont Community College (SPCC).
Dr. Lander has been a member of three on-site reaffirmation committees with the Southern Association of Colleges and Schools, SACS. She is passionate about helping students realize and achieve their full potential.