Board & Staff
Ana Flynn •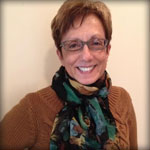 Ana M. Flynn is a partner in the Charlotte law firm of Moore & Van Allen, PLLC where she specializes in ERISA and executive compensation. She advises corporate clients on all aspects of employee benefits, including the establishment and administration of benefit plans (retirement, stock option, stock purchase, welfare, and executive compensation), as well as benefits issues arising from corporate mergers and acquisitions. Ana has significant expertise in Health Care Reform and is a frequent speaker on its impact on employers. Prior to coming to Charlotte in 2000, she practiced law in Chicago.
Ms. Flynn is very active in community work. In addition to being on the board of LAWA, she currently is a member of the Board of Directors of the Harris Y Branch of the YMCA of Greater Charlotte. She has served on the boards of the Girl Scouts Hornets' Nest Council, Legal Services of Southern Piedmont, Legal Services for the Elderly, and ELLA. She co-founded the Hispanic Outreach Task Force, which in 2001-2004 provided pro bono legal services and education to Charlotte's underserved Latino community and was a collaborative effort of her law firm, the Legal Department of Bank of America, and Legal Services of Southern Piedmont.
Ms. Flynn was born in Guatemala, Central America. She came to the United States for her post-secondary education, and obtained a B.A. in psychology from Smith College and received her J.D. from Chicago-Kent College of Law, where she was articles editor of the Law Review.