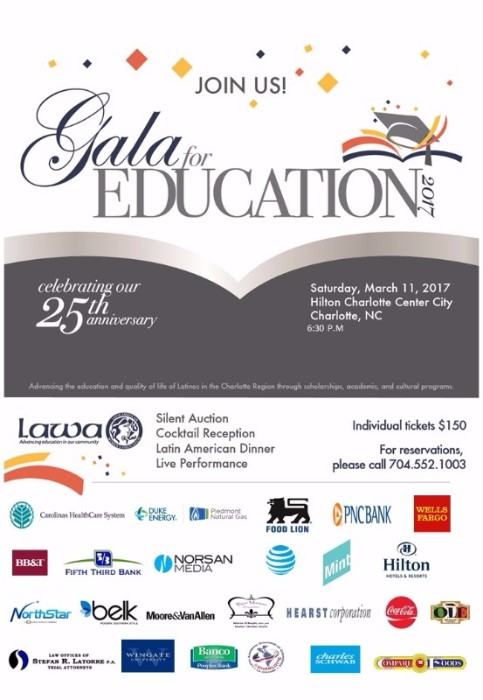 ____________________________________________________________________________________________________________
                                                             LAWA Scholarships now open until March 16
                                                                               Additional opportunities available.
                                      Be sure you read the application form completely to see if you qualify.
                                                                                                       Click Here to apply
---
Advancing Education
LAWA offers a continuum of tutoring, mentoring, socio-cultural development programs, and higher education financial support for elementary, middle, and high school students in the Charlotte Region. 
Our ultimate goals are:
to close academic achievement gaps
to improve Latino students' high school graduation rates, and
to increase the number of Latino students that go on to receive degrees in higher education.
Please read more about our programs.